Clarence Seedorf was a great player with Ajax, Real Madrid and AC Milan, but can the Dutchman become a great manager too? He tells Sky Sports about taking the latest step of his coaching career with Cameroon and his long-term ambition to work in the Premier League.
"Who doesn't want to work in the Premier League?"
Clarence Seedorf poses the question with a smile. The former midfielder, a four-time Champions League winner during his playing days, sits in a Milton Keynes hotel where this week he is preparing his Cameroon side for a friendly game against Brazil. It is a daunting proposition which comes less than two months after his appointment, but the visit to England is also a reminder of another long-held ambition.
"I never got to play in the Premier League, so hopefully it will happen as a coach sooner or later," he continues. "It's the most exciting and enthusiastic league at the moment and it would be a privilege to be able to come and work here."
Seedorf certainly has the pedigree for it – not to mention the perfect English – but whether or not the opportunity ever arises may depend on what happens next with Cameroon. The Dutchman made it all look easy at times during his illustrious, two-decades-long playing career, but so far, management has proved an altogether more difficult challenge.
In each of his first three roles, in charge of AC Milan, Shenzen FC in China and Deportivo La Coruna in Spain, he lasted less than five months. And while the Cameroon job is another testing one – they are reigning Africa Cup of Nations champions, and the task is to retain that title on home soil next year – this time Seedorf is planning a longer stay.
"The challenge was really to come and coach one of the best nations in Africa historically," he says. "Coming to Africa was also a very important part of the decision, to help and make a contribution to African football, to help it grow, to make it better, to make it more professional, and to transmit some things that hopefully we can leave behind."
On the pitch, however, only one win from four games has made for a difficult start. Seedorf is still adapting to adversity, having experienced so much glory as a player, but he rejects the suggestion that the achievements of his playing career add to the pressure and expectation on his shoulders as a manager. Results, he points out, are not the only measure of success.
"I'm not a player anymore, so I started from zero [as a manager]," he says. "Managers lose more than they win until they get to the big 10 clubs, then they start winning a bit more than they lose. But I think that 90 percent of coaches lose more than they win. It's part of the job. There's no guarantee of winning, even if you are the best players and the best team.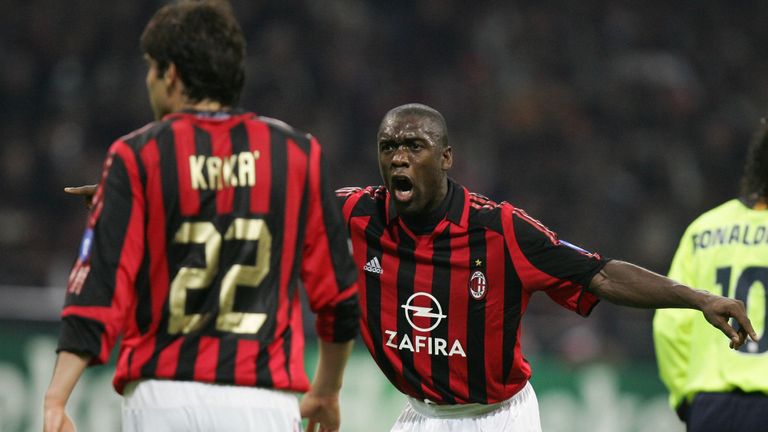 "What I strive for is that everywhere I go, I leave a positive impact. For sure, in this case we want to leave a legacy. It can be related to results but it's definitely related to the work you do daily and the things you are capable of changing or improving or consolidating.
"In global football, there is a small elite group that is capable of aiming to win the tournaments and the leagues every year, but it doesn't mean that if you are not part of that elite group, you cannot do special things. That's my mentality. For now, we are just working with Cameroon to be competitive and doing a lot of things around it that will leave a lot of things behind for the next generation."
There was a feeling, right from the start of his playing career, that Seedorf was always destined for the dugout. Even as a youngster, he had strong opinions and he was not afraid to share them. On one occasion at Real Madrid, Fabio Capello is alleged to have thrown his jacket at the player for holding court on tactics, shouting: "If you know it all so well, you be the coach!"
Seedorf was studious and headstrong as a player and he remains that way now. "I've always had an interest in more than my own job," he says. "I've been very close to almost all the coaches I've had in my career. I've been part of their habits, part of their planning, their preparation and their decision-making processes.
"I was interested not only in the management side of it but also the physical coaches, the medical staff, all the things that have been part of my career as a player and around the team. I've always found it interesting, asking questions, and that today helps me a lot because I have an understanding of many things that maybe others don't. So that process started a long time ago."
Of course, Capello was not the only managerial great Seedorf played under. There was also Sven-Goran Eriksson, Carlo Ancelotti, Guus Hiddink, Marcello Lippi, and Louis van Gaal. Seedorf feels they all made a mark on him but he counts legendary basketball coach Phil Jackson as his biggest inspiration and insists he wants to be his own man as a manager.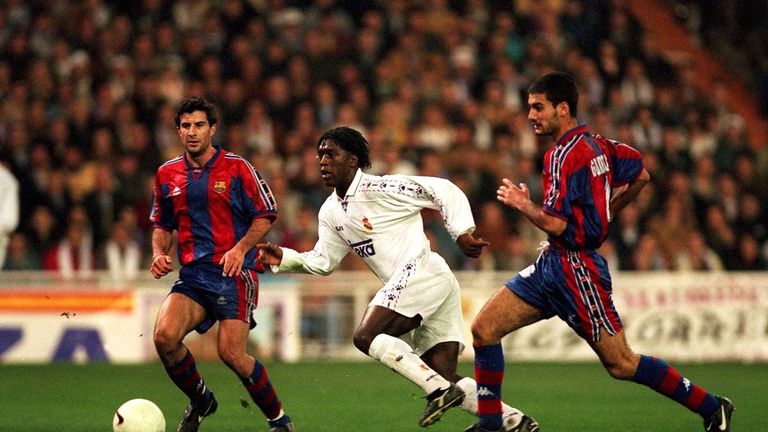 "I've had my eyes wide open during my career but I don't think you can really copy anybody," he says. "I've read Phil Jackson's books, I've followed that great [Chicago Bulls] team that he did a lot of interesting things with. The personal approach, the spirituality with his way of managing, those are things that inspire me a lot because they are how I would like to do things as well.
"With most of my other coaches, it was about the tactical and technical aspects and how they managed groups, but I've also learned a lot of things about how I do not want to do it. I want to be authentic and to be authentic, you cannot copy anybody. I want to do it my own way, for sure."
Seedorf is working with Patrick Kluivert as his assistant with Cameroon. The pair were brought up with the Ajax philosophy, rising through the Dutch club's academy before winning the Champions League there in 1995, but there is no expectation that Cameroon should play the same way. Seedorf encourages forward-thinking football but he values pragmatism too.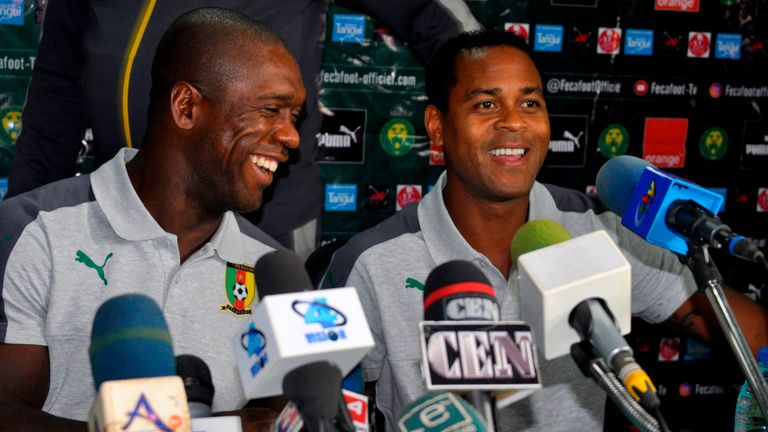 "The Ajax style cannot really be copied," he says. "What you try to do is use your experience, look at the players you have, and try to use them in the best way.
"That's why I work with Patrick because we believe in the same things in that sense. The creative players need to be creative. We should not kill the creativity, but we should create a solid team when we don't have the ball. We need to create the proper conditions so our best players can really excel and do their thing. This is a very basic thing: Where do you put them? How do you put them? What do you ask from them?"
It is not easy to figure out the answers to those questions when you have such limited time on the training pitch with your players, but Seedorf has taken inspiration from how Gareth Southgate has transformed England during his two years in charge and hopes the Cameroonian Football Federation will help him do something similar.
"I am impressed by what the FA has decided to do," he says. "In the end, everything starts with a plan, with a vision, with implementation and finding the right people to do that.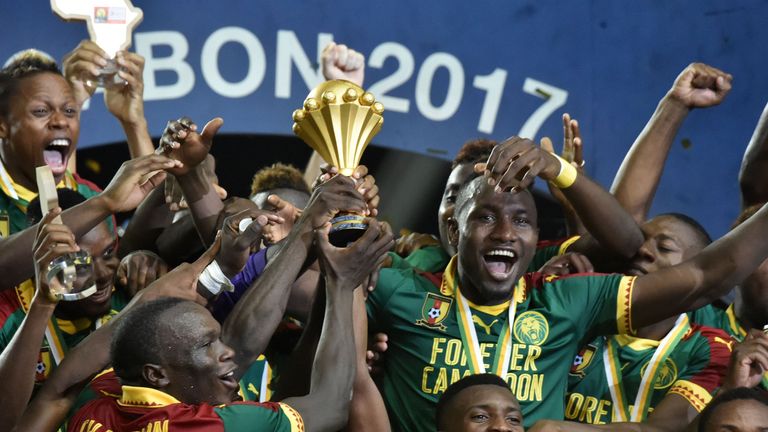 "Gareth is doing a great job. We had meetings in London and it was wonderful to see how he is really realistic about things, which is very important, because that's what you transmit to the players. Talking about being humble is one thing, but being humble is facing reality and really reading what is there and not wanting to see something that is not there.
"I think the players connect with that. It's a young team and he also gives them that bit of freedom, but he doesn't put extra pressure on things unnecessarily, which England have done historically with the media and everything for so many years."
Seedorf may not care to admit it, but that expectation is something he now has to contend with, too. Can a player who won it all make a success of himself as a manager? Can he fulfil that long-held ambition to one day work in the Premier League? The challenge continues in the unlikely surroundings of Stadium MK on Tuesday night.
If you're reading on skysports.com, comment below to get involved in the debate, but please adhere to our House Rules. If you wish to report any comment, simply click on the down arrow next to the offending comment and click 'Report'.